When the temperature starts dropping and the leaves start falling, all we want to do is curl up on the couch with a cozy throw blanket, a great book, and a big bowl of warm and yummy goodness. Lucky for you, it's never been easier to make that warm and yummy goodness in your own home! We just plug in that slow cooker, throw in some ingredients, and enjoy! 
1. Tomato, kale, and quinoa soup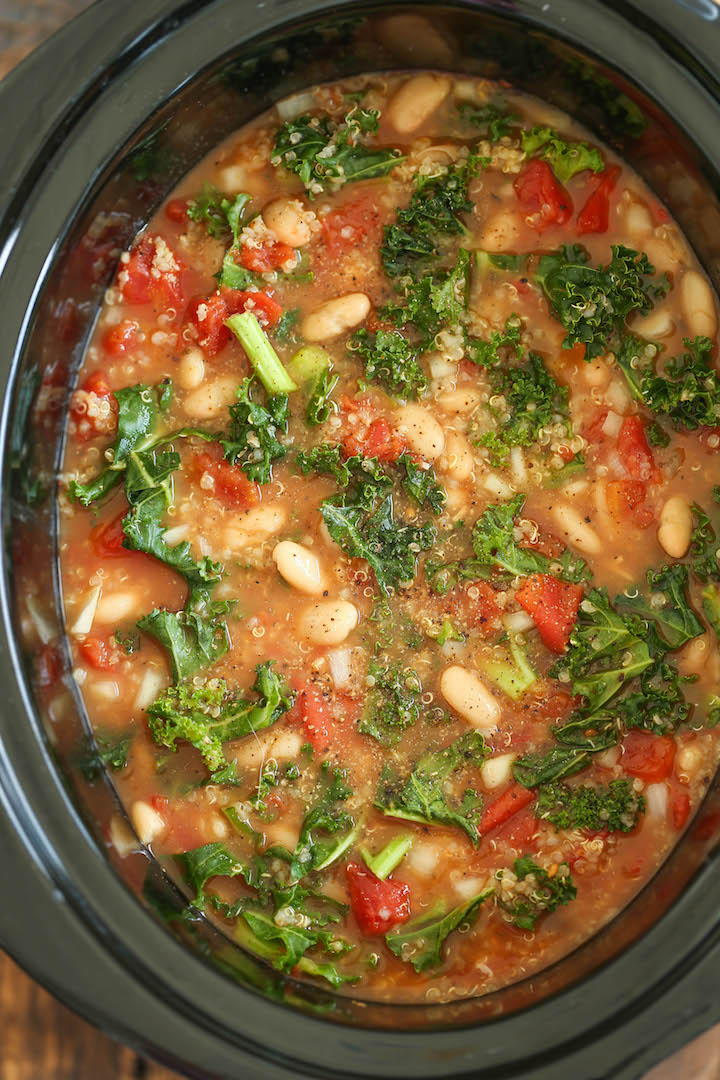 Comforting, nourishing, and healthy made in the crockpot. Even the quinoa gets cooked right in!
2. New England chicken chowder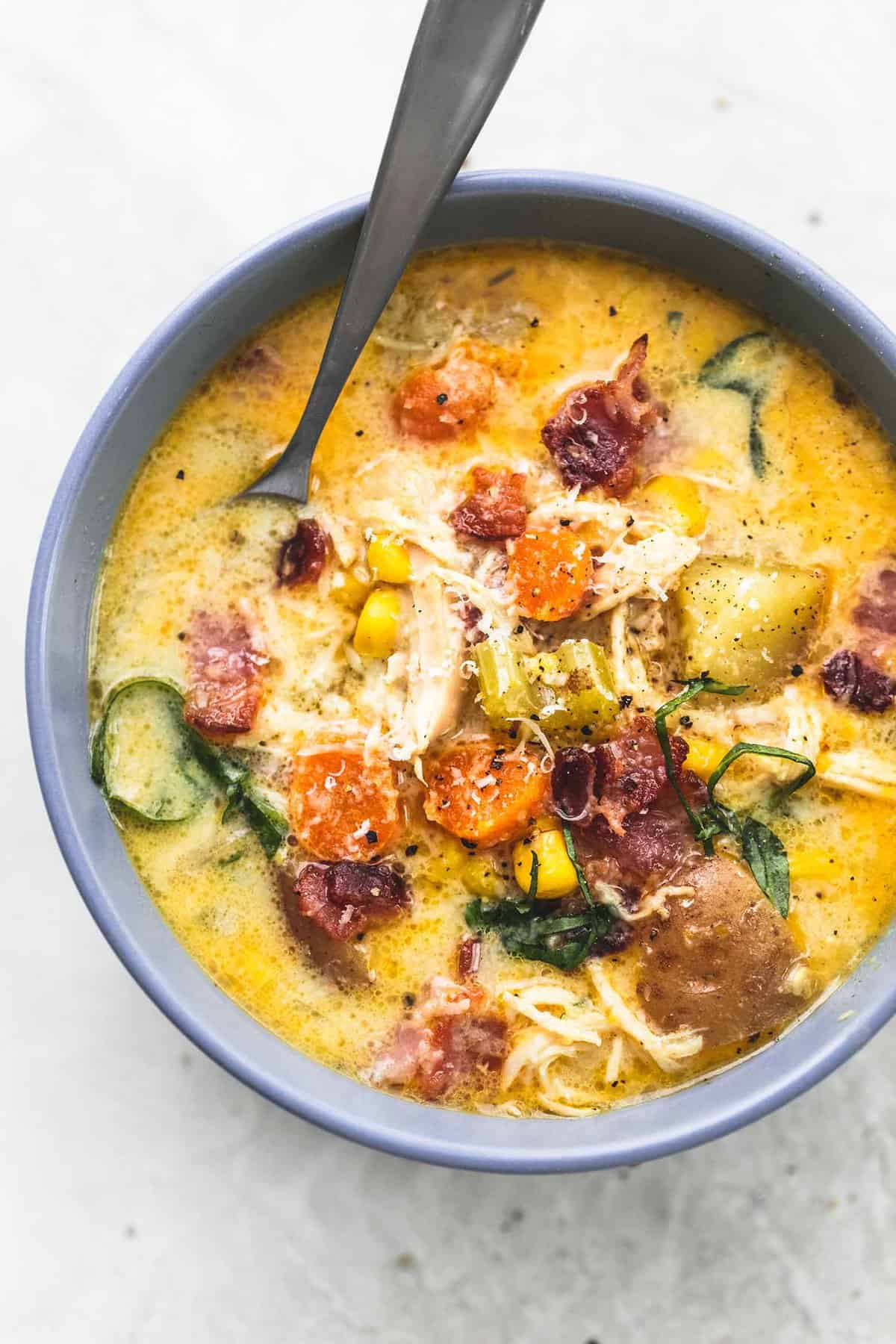 We love this recipe when we're craving something warm and savory. A bowl of chowder always completes a chilly, fall night. 
3. Super easy veggie crockpot lasagna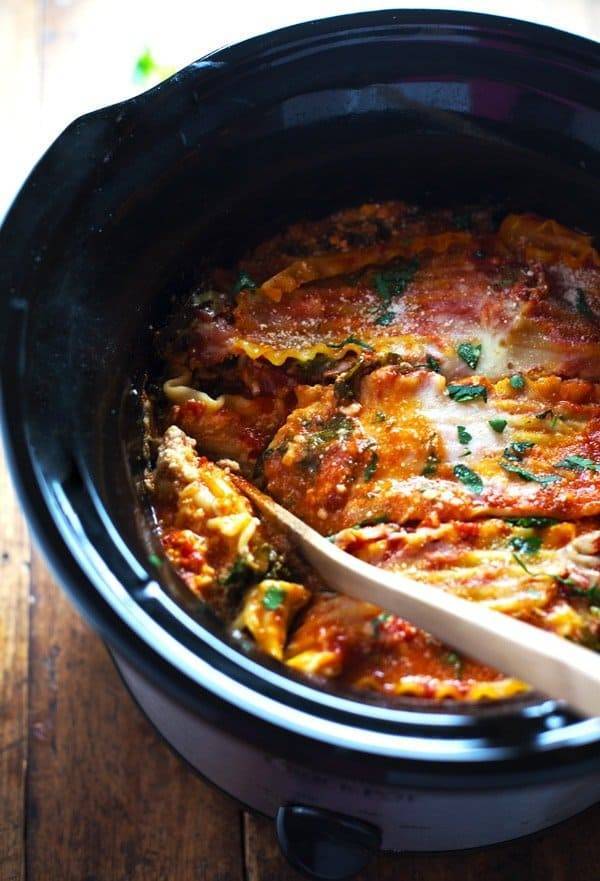 Packed with veggies, easy to make, and delicious! What more could we ask for?
4. Slow cooker hot fudge chocolate cake 
We were shocked when we found out we could make this decadent dessert in the slow cooker. Absolutely no mixer necessary!
There you have it, some of our favorite recipes that require little to no labor. Feel free to share some of your go-to slow cooker meals!